September 12, 2020
Fires
Not long ago, we thought that Covid-19 was our worst fear. Although some family members have suffered from the virus, so far, we know of no deaths among our membership and their families. The pandemic is far from over, but we certainly hope that everyone will be safe and free from illness.
Now a new menace has appeared, and we have not been quite so fortunate. We are hearing from our members statewide about sudden evacuations, narrow escapes and severe property loss. One member tells not only of the destruction of her home but of the entire mobile home park which she owns. Another describes driving through a fireball to escape from her home. Many do not know at the present time whether they still have homes to return to. It's a heartbreaking situation, and we feel helpless in the face of this continuing threat. Consoling words are appreciated but seem inadequate to address the needs.
Please check in with your Branch members, and acquaintances, in the evacuation areas. Pay attention to what items are needed at the donation centers. Note that as soon as a new donation center is opened, it is being swamped with an out-pouring of support from the surrounding communities, and all of the storage space and processing volunteers are being overloaded. This speaks to Oregon pulling together and caring. Processing volunteers are still needed. Perhaps hanging onto donations for a week will allow a throughput in those centers that have had to ask for a halt.
AAUW of Oregon is here for you. It is harder sometimes, most times, to ask for help than to offer help; but we may be able to use our member list to direct queries to the areas than can actually supply it.
Look out for each other,
Pat Lehman and Elena Rae
---
ARCHIVE
January 21, 2013
Lilly Ledbetter – Book Review
Grace and Grit, by Lilly Ledbetter with Lanier Scott Isom
Ledbetter is widely known as the "face of pay equity" because of her discrimination lawsuit against Goodyear and the resulting legislation that bears her name. After suing Goodyear, Ledbetter was awarded back pay and other remedies in a jury trial; however, in 2007 the U.S. Supreme Court overturned that ruling in a 5-4 decision.
In direct response to the court's problematic ruling, President Barack Obama signed the Lilly Ledbetter Fair Pay Act into law in 2009, restoring the long-standing interpretation of civil rights laws and Equal Employment Opportunity Commission policies that allows employees to challenge any discriminatory paycheck they receive.
The above information is what one reads in the media. The story is still evolving as fair pay is still not a reality in 2013. I have met Lilly in person, heard her speak, and followed the progress of the litigation. But none of it prepared me for the sadness and outrage I felt when I read Grace and Grit. Lilly tells her story about not only her livelihood, but her life being threatened. And the discrimination she describes–lies, sabotage, dirty tricks– took place shift after shift, day after day, week after week, month after month, year after year.
The reader enjoys getting to know Lilly in her growing-up years, and learns of the complicated relationship between Lilly and her mother, and the family structure and expectations that taught her the values she continues to hold today. The support her husband gave her, even in his failing health, was a joy to read amidst such awful challenges.
Her tenacious hold on her work ethic, and the pride she had in a job well done, sometimes worked against her. I found myself cheering her on and amazed at her tenacity. Lilly is an incredible role model and heroine. You will enjoy her story.
November 8, 2011
Harassment Study
Be sure to VOTE!!! I can not vote in this primary election because I am a registered Independent. But come the general election I will get my ballot in. We are so fortunate to live in a country where we can vote for the candidate of OUR choice.
A lot is going on in AAUW. NPR had a great presentation yesterday regarding the new AAUW research project Crossing the Line: Sexual Harassment at School (link edited 2020SEP06 by Elena Rae). NPR says it is the most comprehensive study in more than ten years. Students in junior high and high school across our nation were interviewed. It is still a real destructive problem for our children – both girls and boys. You can get a copy through AAUW.
Penney Hoodenpyle
President
Online Branch
AAUW of Oregon
edited 2020SEP06 by Elena Rae
November 1, 2011
Nobel Peace Prize
In the Oregonian newspaper on October 8th was an article about the three women who won this year's Nobel Peace Prize. It is always amazing to me to learn about women who risk their lives every day to work so that others can have the things we take for granted – freedom to come and go, express our opinions, and to have personal safety.
Tawakkul Karman, an activist, is working for human rights and freedom of expression in Yemen. She is 32, mother to three, and currently camped out in Yemen's capitol as part of the Arab Spring. She is also the first Arab to win the prize.
Ellen Johnson Sirleaf, 72, is the first woman to win a free presidential election in Africa. Since 2005 she has helped Liberia emerge from a vicious civil war and continues as its president.
Leymah Gbowee, 39, is also from Liberia. She has long worked for the rights of women and especially to be free from rape. She is credited with organizing women across religious lines to challenge Liberia's warlords.
Congratulations to each of them!
Penney Hoodenpyle
President
Online Branch
AAUW of Oregon
edited 2020SEP10 by Elena Rae
August 16, 2011
New Member – Oregon Commission for Women
Here is a little about the OCFW:
In 1964, Governor Mark Hatfield established the Governor's Commission on the Status of Women to advise him of the needs and concerns of Oregon women.
In 1983, Governor Victor Atiyeh gave the commission independent agency status, with a directive to continue its mission to strive for the implementation of programs and policies benefiting women.
The Oregon Commission for Women was legislatively established in 1983 to work for women's equality. The commission does this by advocating for women in the community, providing information on women to the governor and state legislature, serving as a link for women to state agencies, and providing services to individual women in Oregon.
For more information: http://www.oregon.gov/Women/index.shtml
Sunny Petit
Chair, Board of Oregon Commission for Women
August 8, 2011
AAUW of Oregon Vision and Service
Several AAUW of Oregon members hold positions at the national level with AAUW. Betsy McDowell of Salem Branch was re-elected to the AAUW Board of Directors. Mardy Stevens of Gresham Area Branch serves as a Leadership Corps Field Organizer. Alice Bartelt of Beaverton Branch is Chair of the Governance Committee. Claudia Grey of Beaverton Branch serves on the Fundraising Committee. Cynthia Rauscher, our state president and Gresham Area Branch member, was appointed to the new Marketing Committee. And I was appointed to the Membership Committee.
AAUW of Oregon is a tremendous organization with outstanding vision and ideal of service to women and girls.
Penney Hoodenpyle
President
Online Branch
AAUW of Oregon
edited 2020SEP10 by Elena Rae
July 18, 2011
Title IX in Oregon
In my May 30th blog I presented information on the AAUW supported federal landmark legislation Title IX – which prohibits sexual discrimination against women and girls in public education in the US.
On June 28th the Oregonian newspaper had a front page article regarding a complaint filed with the US Office of Civil Rights against 60 school districts and 100 schools here in Oregon citing discrimination against girls in their ability to participate in sports. The focus was the number of girls not playing sports in these districts – some in the double digits. The Oregonian editorial board on July 15th offered some ideas for solving the problems- adding fitness classes for girls and making dance and cheer leading sports.
It always worries me that our complacence regarding Title IX will lead to its demise. The Bush administration made a concerted effort to dismantle it. Had it not been for AAUW lobby corps efforts, they might have succeeded. In Oregon we face the issue of noncompliance with Title IX constantly. Each of us who care about equal access to all opportunities for women and girls in public education must be ever vigilant regarding all efforts to erode Title IX, however subtle the efforts are.
When our daughter was in high school here in Oregon in the late 1990s she played softball. The boys' baseball field was brand new with a new fence, dugouts, and beautiful turf. The softball field was just that – a field with rocks, dirt clumps, holes, no benches, no dugout, and a back stop leaning and bent. One of the parents approached the high school Athletic Director (AD) about fixing the softball field. The AD said there was no money – it had all been spent on the baseball field. The parent suggested maybe a federal Title IX complaint was in order as the situation with the softball field had existed for years. Within two weeks the softball field had been scraped, leveled and lined, benches put in, back stop fixed, and temporary dugouts erected. Funny thing about equal access and opportunity! Hooray for Title IX!
Penney Hoodenpyle
President
Online Branch
AAUW of Oregon
June 27, 2011
National Convention
The national AAUW convention held in Washington DC June 16-19 was excellent. The briefings, workshop, and plenary sessions were great. A colleague and I had two extra days to tour the area – walking 11 miles on day – visit some favorite places (Vietnam Memorial) and new ones as well – Kennedy Center, National Cathedral and National Women's Portrait Museum. All of the convention sessions and information is available on the AAUW website (aauw.org). Do look at those sessions that interest you. My favorite was Cynthia D'Armour on Lazy Leadership and the briefing on Virtual Branches. Four years ago Oregon was one of four states with an "online" branch. There were fourteen people at the June 17th meeting representing twelve states, nine of whom are looking to start an "online" branch of some type.
Penney Hoodenpyle
President
Online Branch
AAUW of Oregon
May 29, 2011
Title IX
One program of LAF I would like to highlight is Title IX. This landmark legislation in the Education Amendments of 1972 prohibits sex discrimination in education. Representative Patsy Mink of Hawaii was our staunch supporter and carried the legislation from beginning to end. Title IX requires women and girls receive equal resources and treatment in the classroom. It has facilitated the creation and sustaining of women and girls athletic programs nationwide. Schools receiving federal education monies must comply with Title IX whether they are public or private.
At first the focus of Title IX was equal access to opportunities and facilities for women and girls in all educational activities. Over the years as women have increasingly had access to equal opportunities and facilities, Title IX has focused on sexual harassment. Several lawsuits based on sexual harassment have been filed holding schools anad students accountable, e.g. Davis v Monroe County Board of Education, LAF has been a staunch supporter of nine lawsuits over the last few years, three of which were heard before the Supreme Court.
Title IX is available as a Program In A Box for use as a teaching tool to branches, communities, and groups. Program in a Box Title IX (link updated 2020SEP03) by Elena Rae
Title IX has been one of the most pivotal pieces of legislation in our pursuit of equality and opportunity. The Bush administration tried to dismantle the legislation but AAUW was there to see that did not happen. To maintain equality and opportunity for all women and girls we must be ever vigilant!
Penney Hoodenpyle
President
Online Branch
AAUW of Oregon
edited 2020SEP10 by Elena Rae
May 23, 2011
LAF: Legal Advocacy Fund
The summary page for all the latest Legal Advocacy work AAUW is involved in is at https://www.aauw.org/resources/legal/laf/current-cases/
The Legal Advocacy work AAUW does started many years ago. In 2009 with the new by-laws, the AAUW Action Fund, "Funds" was placed under the AAUW board. LAF is a 501©(4) under IRS rules.
The purpose of LAF is to combat sex discrimination in higher education and the workplace. The workplace addition is new as of 2009. LAF provides a variety of services to plaintiffs.
Case Support focuses on cases involving discrimination but the case must benefit women and either set or reinforce precedent. Furtherance of AAUW mission is the basis for all support. Eligibility of cases include filed at state or federal level, need help to advance case, and allow AAUW to publicize the case.
AAUW maintains a network of legal experts in the LAF Legal Referral Network. These experts will provide case review, suit strength, strategies and options.
The LAF Resources Library is available online. A litigant can access legal information, case samples, and a variety of resources on sex discrimination topics.
Plaintiffs who are support by LAF can access the Case Support Travel Grants. These grants facilitate a plaintiffs attendance at AAUW state and branch meetings to discuss their law suit.
In addition LAF has the Campus Outreach Program. This program gives up to $750.00 to a branch for a gender-equity focused program at their partner and/or local college/university.
Penney Hoodenpyle
President
Online Branch
AAUW of Oregon
edited 2020AUG29 by Elena Rae
May 1, 2011
Program In A Box
One of the very positive things about AAUW is their program and project offerings. Of course all branch programs and projects need to be based on the AAUW mission. A few years ago AAUW developed Program In A Box (PIAB). These are excellent programs and projects with formats, resources, and speaker ideas. There are several programs and projects in a variety of categories. https://ww3.aauw.org/resource/programs-in-a-box/
Penney Hoodenpyle
President
Online Branch
AAUW of Oregon
edited 2020AUG29 by Elena Rae
April 4, 2011
NCCWSL
Every year AAUW conducts the National Conference for College Women Student Leaders (NCCWSL or "nick-whistle") at the University of Maryland at College Park. This excellent conference is for college and university age women student leaders from across the US and around the world. In the past there have been fifty plus workshops and many networking opportunities. In addition these dynamic young women will get to meet and hear from the Women of Distinction Winners for NCCWSL. The NCCWSL program is supported by AAUW members through their contributions. If you know of a college age woman who would benefit from attending or if you can contribute scholarships monies, contact oregononline secretary -link edited 2020SEP09 by Elena Rae.
Penney Hoodenpyle
President
Online Branch
AAUW of Oregon
edited 2020AUG29 by Elena Rae
July 9, 2009
Branch Member Elected to AAUW Board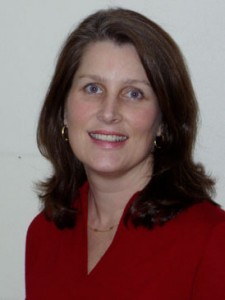 Betsy McDowell, Online branch member, was one of seven elected as directors to the AAUW board at the June national convention in St. Louis. Betsy is also a member of the Salem branch and is a former regional director and Oregon state president.
Congratulations, Betsy!