Branch meeting dates are on the 2nd Tuesday, 7 pm on Zoom. Members and guests may email the Branch Program VPs Pat Lehman pklehman320@gmail.com or Bev Van Citters bvancitters@gmail.com for the Zoom invitation and any additional resources.
---
New Leadership Oregon Program
Tuesday, February 8th
7 pm by Zoom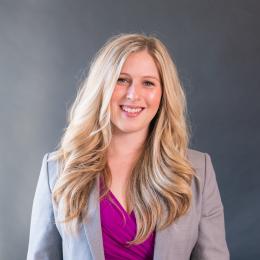 Jessica Mole Heilman, Director of the Center for Women's Leadership at Portland State University's College of Urban and Public Affairs will tell us about the Center's New Leadership Oregon program. NLO is among the four coalition allies that AAUW of Oregon lists on our state website and the one our members know the least about.
---

Visit our Facebook Group
---
AAUW of Oregon COVID-19 POLICY

The National office of AAUW continues to recommend that States and Branches bear in mind that the average age of our members is 72+ and that members in the more vulnerable age group, and anyone with underlying conditions, take all possible precautions.
AAUW of Oregon strongly advises all branches to refer to the State of Oregon and local directives before planning meetings or events.  The health, safety and welfare of our members is our highest priority.
The most up-to-date state and county information can be found at https://govstatus.egov.com/OR-OHA-COVID-19.