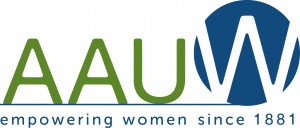 View from Oregon's Capitol 2013 Session
February 22
Week three of the Legislative session is ended and things are moving fast.  It seems a frantic pace for so early in the session.
Monday kicked off when the House Higher Education and Workforce Development committee moved the "Tuition Equity" bill  HB 2787 to the house floor.  Students who were brought to Oregon by parents and have graduated from an Oregon high school will be allowed to qualify for  in-state tuition.  We have spent money on their early years and if they are to continue to progress and be productive members of our society they need to have a fair chance at continuing their education.  The bill passed the house floor Friday 38-18 with four members absent.  It now goes to the Senate where similar bills have passed in the last few years.
As usual there are new tax credits being proposed.  Thursday I testified for AAUW against a $1000 tax credit for private schools, education expenses and materials for home schooling for K-12 schooling (SB 500).  There is also a corporate tax credit it that bill for $10,000 a year.  A companion bill, SJR 23, which would allow public funding for private schools including religious schools against which I also testified, was heard at the same time.
I also testified against a bill that would reward AA and Bachelor degree earners with $250 and $1000 respectively.  These rewards would only reward students who have graduated from an Oregon high school and finish their schooling within 3 and 5 years of graduating high school.   Our testimony centered on the inequity of time limits, limiting part time students or returning students.  We suggested that the money forgiven in tax receipts would be better spent in the university system or providing more support for early education to help assure a more secure future for  all our students not just those who can get through schooling within the time limits the bill set forth.
We have also testified about SB 222 which in concept is a good idea.  However one provision of the bill as it is currently drafted would require 6 college credits to receive a high school diploma.  We will be monitoring this bill's progress.  The impetus is to allow students to get to college with credits already on record.  However a one size fits all as the bill is currently drafted is disturbing.
One of the best ways to help working families with every increasing financial stresses is through the refundable Earned Income Tax Credit.  People have to be working to get this credit.  Oregon currently has as a tax credit 6 % of the Federal credit.  The Governor, understanding that the dollars coming back to families through the EITC  go directly into community by families spending them on groceries and other necessities, has proposed bumping up the percentage to 8 percent.  There are two bills scheduled for hearing on March 1st in the Senate Finance Committee.  SB 326 would extend the credit six years and SB 507 would raise the rate to 18 % of the Federal credit.  These dollars are especially relevant to our rural communities that are still struggling economically.  We will be asking you to contact your legislator when we know in what direction the bill will move.
We also had the kick off for the Women's Health and Wellness Alliance breakfast Wednesday.  Normally we have not had any hearings on bills on the list.  This year four bills had already been on the agenda in the first chamber.   I will include a list of the bills and their numbers in my update.
Marcia Kelley
Public Policy Advocate
Email aauworlobby@gmail.com
PS  If you are in Salem during session let me know and we can arrange to meet.